About Us
The Quinta do Almargem belongs to the family for centuries and the stud was founded in 1990 by one of its members, architect Luis Ressano Garcia Lamas to raise sport horses, especially for endurance riding.
Quinta do Almargem has participated in many international endurance competitions and sponsored some.
In parallel to our successful sport horses breading and competitions, in 2010 we initiated another prestigious activity, that as an increasing acceptance both national and international, consisting in horseback riding out in the untouched country side of Serra de Grândola.
To perform the horseback riding you don't need to have any equestrian experience, as the horses are extremely calm and meek.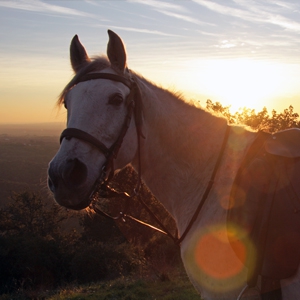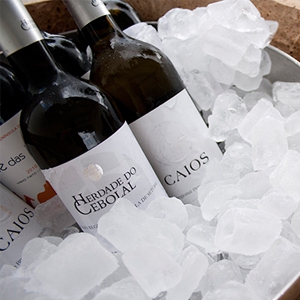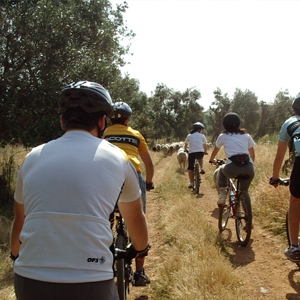 Riding in the Mountains
We provide year round ridding . All horses are easy to ride and laid back. You do not need to be the world's greatest rider to come on this holiday and even if you are, you will still find it a great way to get to see the breath taking views of Alentejo.
The stables are set only 10 km from the wild sandy beaches of the Atlantic Ocean. The ride will take you into the hills that give you panoramic views over the country side and coast line. You will have full contact with the forest of the Serra de Grândola where the famous cork trees have grown for centuries in one on the untouched environments of Portugal.
During our rides in the woods we can see a huge variety of mushrooms that sprout after the first rain in October and exist until Spring.
In order to identify them we can provide you with a illustrated brochure with the different species.
Horse Riding 1h45 - 45€ (1/10 to 30/06) and 53€ (1/07 to 30/09)
Horse Riding + Wine Tasting - 58€ (1/10 to 30/06) and 65€ (1/07 to 30/09)
VAT included.
Riding on the Beach
Riding in an open space releases the stress and provides a strong sensation of welfare. It's the contact with wild nature the pure air the immense sky, the ocean, the woods of Grândola and the wild life and nature of its surroundings.
If we choose to ride in the dunes of the coast of Melides especially in Vigia, we should do it slowly in order to enjoy the beautiful botanic species that grow in the sand. We will provide you pictures so that you can identify them.
We hope you have a good ride!!!
Horse Riding 1h45 - 53€ (1/10 to 30/06) and 60€ (1/07 to 30/09)
Horse Riding + Wine Tasting - 65€ (1/10 to 30/06) and 75€ (1/07 to 30/09)
VAT included.
Riding Classes
Learn the basic principles of horse behaviour, understand and learn how to deal with them. Study his habits and potentialities and after learn how to ride.
With us you can have riding lessons of one hour and step by step learn the equestrian art, in the natural environment of our stud.
Riding Lesson - 30€ / h
VAT included.
Wine Tasting & Bicycle Rent
The Almargem Group also promotes Wine tasting sessions that can be aggregated with the horse riding sessions or enjoyed or separately. In these sessions you can taste and buy if you like, three different types of wine produced in the region.
You can rent us bikes for you and the whole family in order to enjoy nature with all the freedom while you exercise pedaling with nature.
Aquaponics is a food production system that combines conventional aquaculture with hydroponics in a symbiotic environment.
Wine Tasting - 25.00€ ; Bicycles - 5 €/h or 20 €/day
Extras Activities
Private walks on the beach and in the mountains;
Picnic tours;
Requests for marriage;
Photographic sections;
Randonne of 1 day with lunch in Melides.
For more information contact the Melides Horse Riding.
Contacts

info@passeiosacavalomelides.com

Luís Lamas
+351 917 474 865
+351 917 893 969

Estrada da Boavista 7570 - 635, Melides;
GPS Beach 38°08'20.7"N, 8°46'49.1"W.
GPS Hills 38° 7'42.89"N, 8°40'23.79"W
Location
Disclaimer
Terms of Use
Please read the following information carefully before using this website. If you do not agree with the terms of use, please leave the site. By using or taking any information available on this site, the user implicitly accepts the terms of use. We do recommend that you visit this page periodically so as to review the terms of use.
Personal data
Under no circumstances is any of your personal data, or information which might identify you, be retrieved without your expressed consent. It is possible, however, to retrieve and store data which you have volunteered, by subscribing to any of the services or requesting information; including but not limited to personal data, such as name, address, e-mail and telephone number.
Safety
The user of this website hereby acknowledges and confirms that the internet is not a safe medium in which privacy can be absolutely guaranteed and where complete safety and confidentiality are, as of yet, not fail-safe. Without limiting any statements contained herein, Almargem Group will not take responsibility or be considered liable for any damage incurred by users of this website and / or other people that may incur losses associated to any breach of confidentiality or safety.
Copyright
The texts, graphs, structure and designs of the website are property of Almargem Group, except when otherwise specified, and may only be reproduced with expressed written consent. Some of the information contained in the website may also be intellectual property belonging to a third party, and those contents maybe protected by applicable copyright laws or other legal agreements or legislations regarding intellectual property. Printing or downloading of contents on this website is permitted strictly for personal, non-commercial purposes.
Using the Website
The website is managed by Almargem Group for the purpose of conveying information about its business. Information regarding services does not, however, constitute a binding agreement nor is the information deemed as information needed to begin a binding agreement. The user agrees that the use of this website is at his / her own risk without any sort of implicit or explicit guarantee. Almargem Group makes every attempt to ensure that the all of the information provided on the website is updated and rigorous, however, there is no guarantee the information is always up to date and exact. Almargem Group is not responsible for any for any losses or physical damages incurred directly or indirectly by using information contained herein. Each user has exclusive responsibility over all of the decisions made based on the information made available herein. Almargem Group does not guarantee the correct functioning of the website on every device, and with the specifications for each different device, cannot undertake to develop contents that can adjust to every device available on the market.
Performance Policies
The use of this website for illegal or otherwise undignified purposes is strictly forbidden. Acts of theft, forgery, use of counterfeit or usurped content, identified with illegitimate and unfair competition are punishable by law.
Other Services
One day of Horse Riding: 120 €

Rent a box: 300-325 € / Month or 15€ / day

Weeks on horseback - Visit www.portugalhorseadventure.com
Wines
We can taste distinct and elegant wines produced in Herdade do Cebolal, which stay in the Alentejo coast about 10 KM from the Atlantic Ocean.
Vale das Éguas White is a consensual wine made with Portuguese varieties Arinto, Antão Vaz, Fernão Pires and Manteudo grapes from a vineyards with 30 years old. This white wine has a very interesting aroma of tropical fruits (passion fruit, pineapple), citrus and a touch a slight minerality. In the mouth it is a wine with character, freshness and balanced acidity.
Vale das Éguas Red is a gastronomic wine made white fhe varieties Aragonês, Touriga Nacional and Syrah. This red wine has an aromas of red fruit whith balanced and elegant tannins and an acidity and freshness due to the proximity of the sea. It was thought to be accessible to a broad spectral consumer.
Herdade do Cebolal White is made whith Fernão Pires, Arinto, Roupeiro grapes from vines with more than 25 years old. The wine presents a bouquet reminiscent of tropical fruit and is fresh in the palate with hints of minerals and a crisp acidity.
Herdade do Cebolal Rosé is made with Aragonês.It´s a mineral rosé whith an aroma of red fruits reminding strawberry. It has a delicate style with a textured mouth with nice long presence. A wine with tannins and elegant acidity.
Herdade do Cebolal Red is made with Castelão, Aragonês and Alicante Bouchet varieties. This wine aged 6 months in French oak barrels and 2 years in the bottle. The wine presents a deep ruby colour and an aroma and flavor redolent of very ripe red berries balanced by firm tannins, rendering a long finish. A well structured wine with good potential for developing in the bottle.